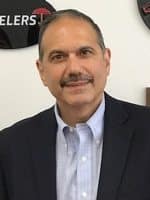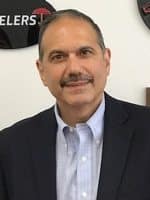 Co-Chief Executive Officer
James G. Iantorno joined Global Coverage in 1988 as a Commercial Lines Account Executive. He quickly developed a strong customer base, leading him to become the head of the Commercial Lines Marketing Department. He then worked closely with insurance carriers to develop several industry specific programs which now account for over $15 million in premiums. As Executive Vice President, Mr. Iantorno has been instrumental in driving the overall growth of the company. He directs the Commercial Lines department focusing on sales, service, and marketing of large commercial accounts. In addition to this, he provides risk management services for our clients.
Mr. Iantorno attended Manhattan College where he earned both a Bachelor of Engineering in 1981 and a Masters of Engineering in 1982 in the field of Chemical Engineering. Mr. Iantorno resides in Northern Westchester County with his wife Debra and daughter.