As our client, you will have a team of highly qualified professionals working for you to provide you with the best coverage for you, your family, or your business. Building a long-lasting relationship with our clients is our number one priority.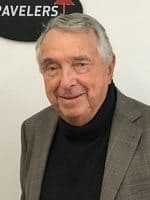 Philip J. Rosenthal
Founder & Chairman
Philip J. Rosenthal founded Global Coverage in 1973 with a team of three employees. In the years since the company was founded, he has grown it into one of the leading full-service insurance brokerage firms in New York city. He built an extensive partner and provider network allowing the firm to offer a diverse set of products to help every type of customer successfully manage their unique insurance needs. As President, Mr. Rosenthal continues to lead the firm and provides overall strategic direction of the company. He is also President of Universal Premium Finance.
Mr. Rosenthal graduated from Syracuse University with a degree in Business Administration and Accounting and earned his L.L.B from New York Law School in 1962.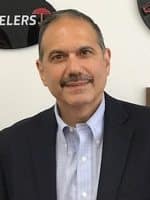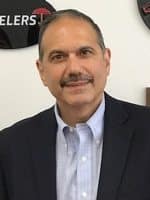 James G. Iantorno
Co-Chief Executive Officer
James G. Iantorno joined Global Coverage in 1988 as a Commercial Lines Account Executive. He quickly developed a strong customer base, leading him to become the head of the Commercial Lines Marketing Department. He then worked closely with insurance carriers to develop several industry specific programs which now account for over $15 million in premiums. As Executive Vice President, Mr. Iantorno has been instrumental in driving the overall growth of the company. He directs the Commercial Lines department focusing on sales, service, and marketing of large commercial accounts. In addition to this, he provides risk management services for our clients.
Mr. Iantorno attended Manhattan College where he earned both a Bachelor of Engineering in 1981 and a Masters of Engineering in 1982 in the field of Chemical Engineering. Mr. Iantorno resides in Northern Westchester County with his wife Debra and daughter.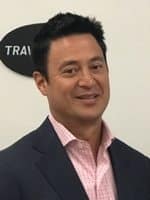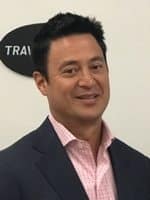 Michael L. Pearson
Co-Chief Executive Officer
Michael Pearson joined Global Coverage in 1989 as a sales representative becoming the sixth employee. In the years since, he helped grow the company from less than five million in premiums to ten times that today turning Global Coverage's restaurant business from a small client base to one encompassing over 400 restaurants in the tristate area including some of the most successful restaurants in the world. Before joining Global Coverage, he started his career as a Commercial Lines Underwriter with Public Service Mutual. In addition, he produces and manages a wide variety of accounts from Commercial Real-Estate to high net worth individuals.
Mr. Pearson graduated from the University of Denver with a degree in Restaurant and Hospitality Management in 1988. He lives with his family in Purchase, New York with his wife Sue and their two children.